A tour through the history of cinema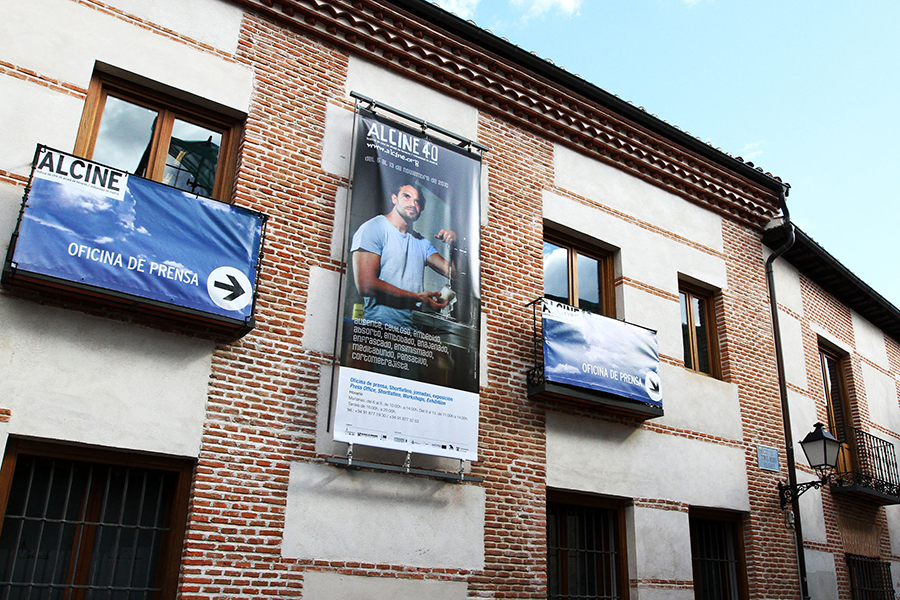 During the 36 years of its history the Alcalá de Henares / Comunidad de Madrid film festival (ALCINE) has confirmed its prestige and has turned into one of Spain's most important short film competitions. It has become an obligatory point of reference for experts and cine lovers alike. Furthermore, it constitutes one of the main cultural events in Alcalá de Henares - cultural, artistical and universitarian place of the first rank as well as Patrimony of Humanity.
During these years the festival has served - thanks to its specialisation on short films and the utilization of this support as element of cinematographic initiation - to present the first artistic steps of those who subsequently became professionals of the first rank in our national cinema. Fernando Colomo, Santiago Segura, Álex de la Iglesia, Mariano Barroso, Juanma Bajo Ulloa, Jordi Mollá, Fernando León de Aranoa, Alejandro Amenábar, Isabel Coixet or Daniel Sánchez Arévalohave, among others, participated in the festival.